Why choose Flo-Dell?
We will work with your insurance company to ensure that
you get the monies necessary to complete all repairs.
Roof Repair
Enhance your home with high-quality roofing repair and remodeling services from our restoration and insurance specialists in Millbury, Massachusetts.
Installation
With professional installation and workmanship that is guaranteed in writing, you can count on our dedicated staff to provide you with excellent service that will ensure your home and family are safe and happy.
Top-notch Service
Since 2002, Flo Dell Exterior Restorations has been offering top-notch roofing repair services for both commercial and residential properties.
Our Staff
Our project manager's strong sense of responsibility and accountability is only the beginning of what sets us apart from our competition. We know how valuable your properties are to you and how stressful restoration after a storm can be. No matter where you currently are in the process of your claim, we can help.
First, we perform a free inspection to see if you have an insured loss. If so, we can assist you in filing a written claim. Then we meet with your adjuster and, together, assess the damage. These two-party inspections invariably turn out much more favorably for the property owner. After all, the adjuster is representing his employer, the insurance company. We're there, as equally qualified professionals, representing you.
If you have already filed and your insurance company has denied your claim, or you don't feel comfortable with the settlement, we can call for a re-inspection. Our record for reversing negative decisions and gaining higher settlements for our customers is quite impressive. We will be happy to show you the figures when we meet.
Service Area: The Entire New England Area
Licensed in Rhode Island and Massachusetts:
Unrestricted CSL #081326 Ron Floser
MA-RHIC Reg#154430
Rhode Island Contractors Registration & Licensing Board Reg#36062
Hours of Operations: Monday – Friday, 8 a.m. – 5 p.m. Saturday, 8 a.m. – 12 p.m.
Memberships: Better Business Bureau™
Call our insurance specialists today at (508) 581-9300 for a free assessment and a detailed estimate for all the necessary repairs needed to restore your property.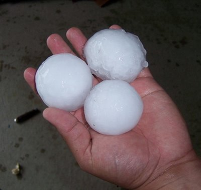 Flo-Dell Exterior Restoration 175 W Main Street Unit 8-3A Millbury, MA 01527-1915
Phone: (508) 581-9300 Fax: (508) 581-9309